1. Quartz cup&quartz rod
2. Fit CBD oil atomizer
3. slim&small concentrate pen
4. magnetic glass mouthpiece

Xvape Circket is a basic vape pen with a magnetic mouthpiece and single titanium quartz coil. It has a 510 threading so standard cartridges will fit on the battery as well. With the wax cup, it becomes a versatile vape pen for the same price as an individual cartridge battery alone.
(1) 510 threaded cartridge battery
(2) Single titanium quartz coil
(3) One temp setting
(4) Portable/discreet
(5) Great for cartridges and concentrates
(6) Small size but big hit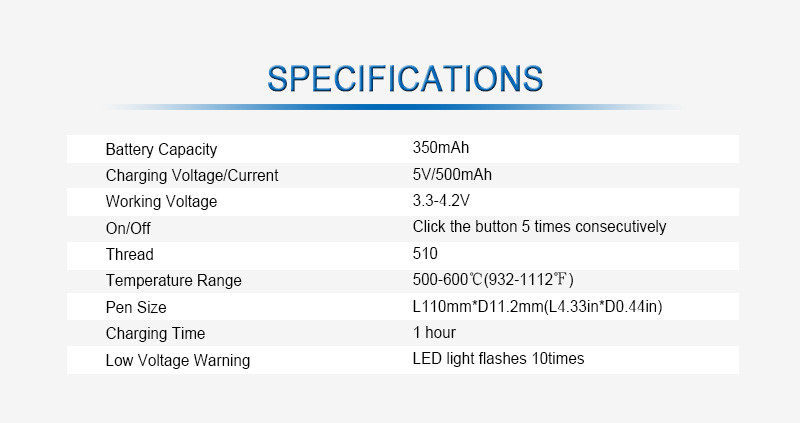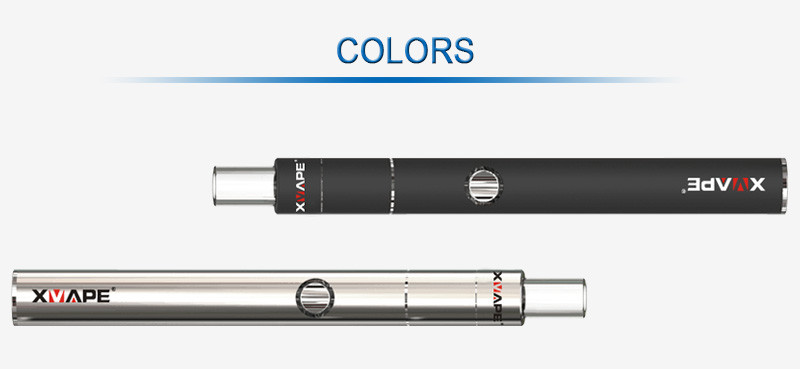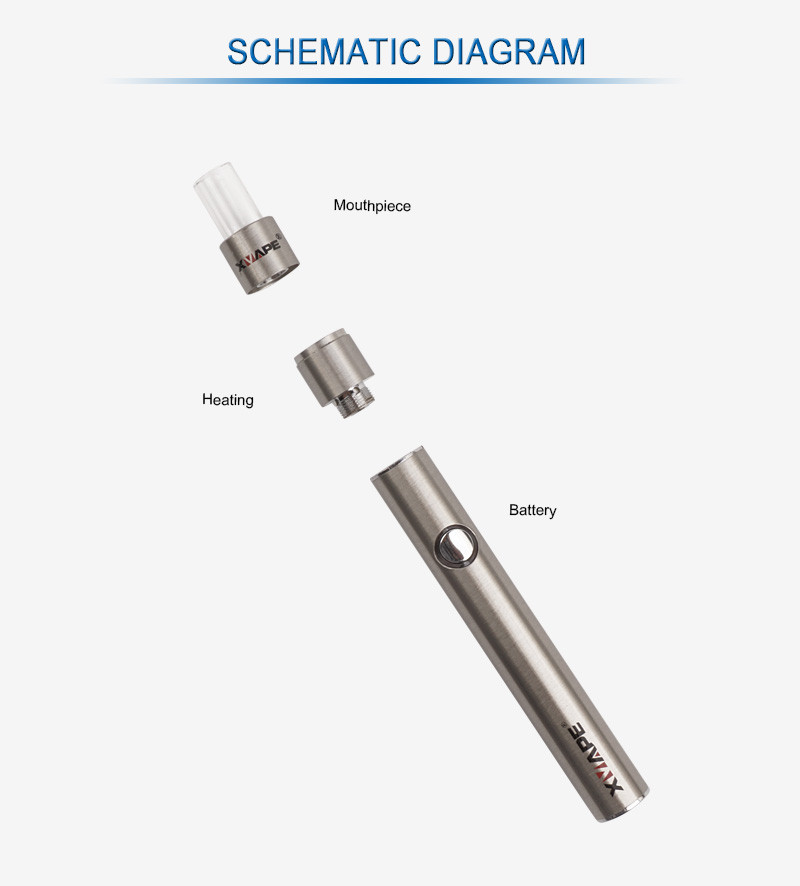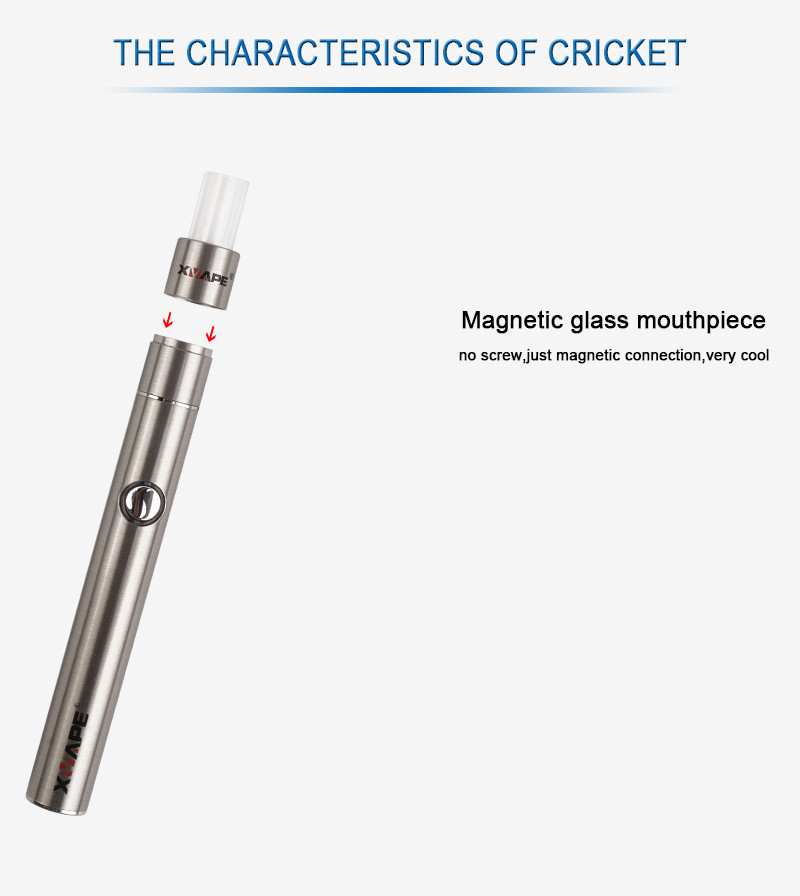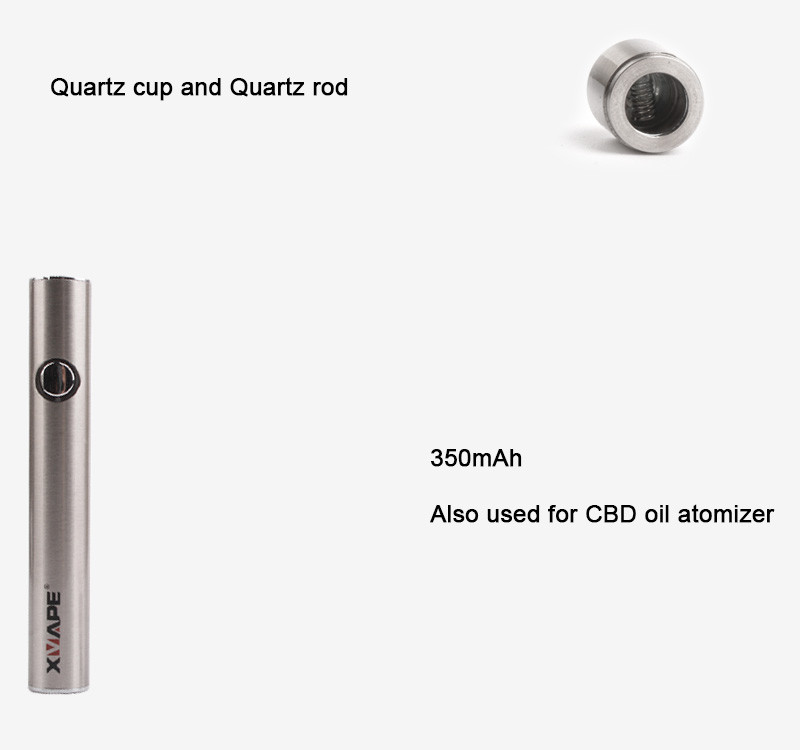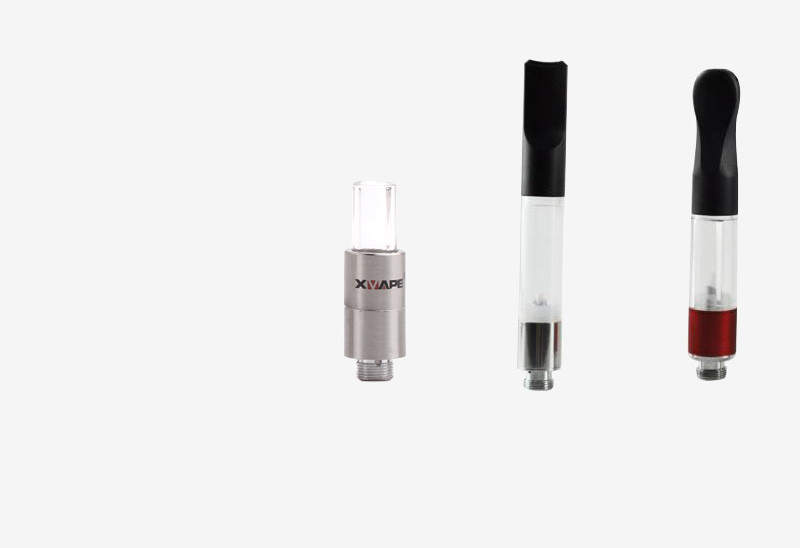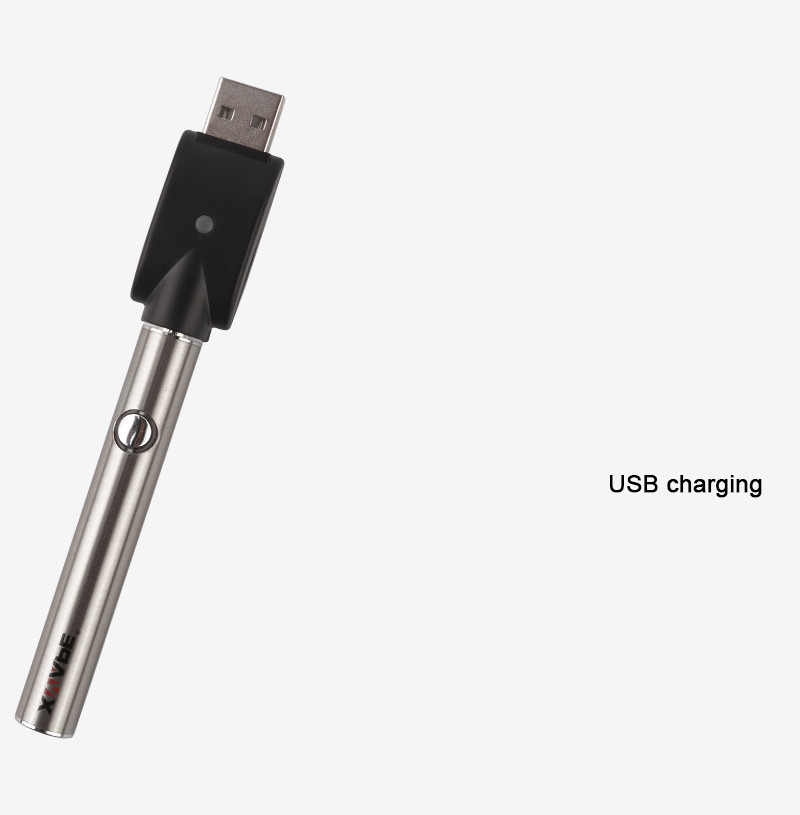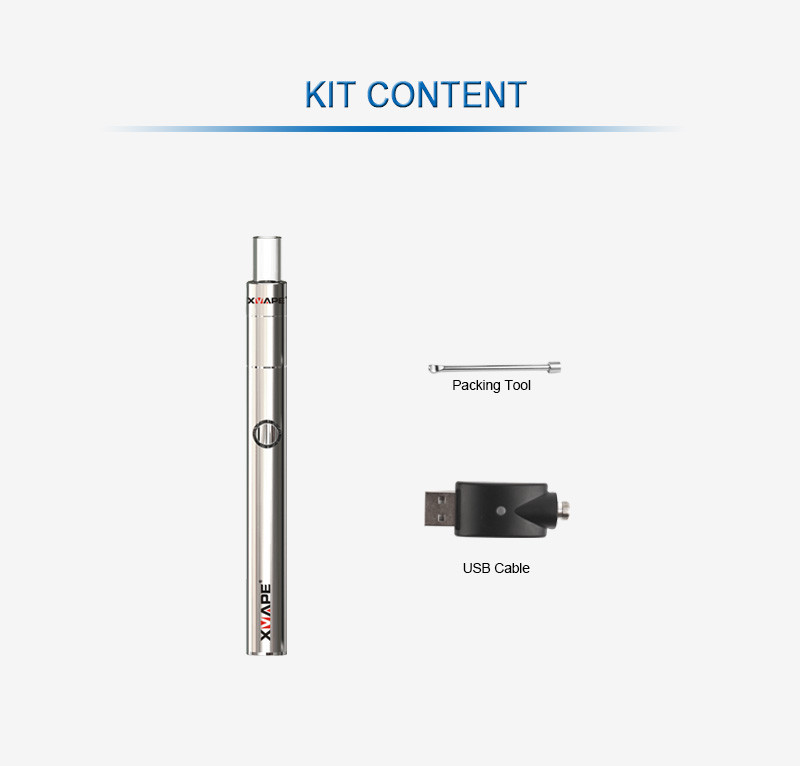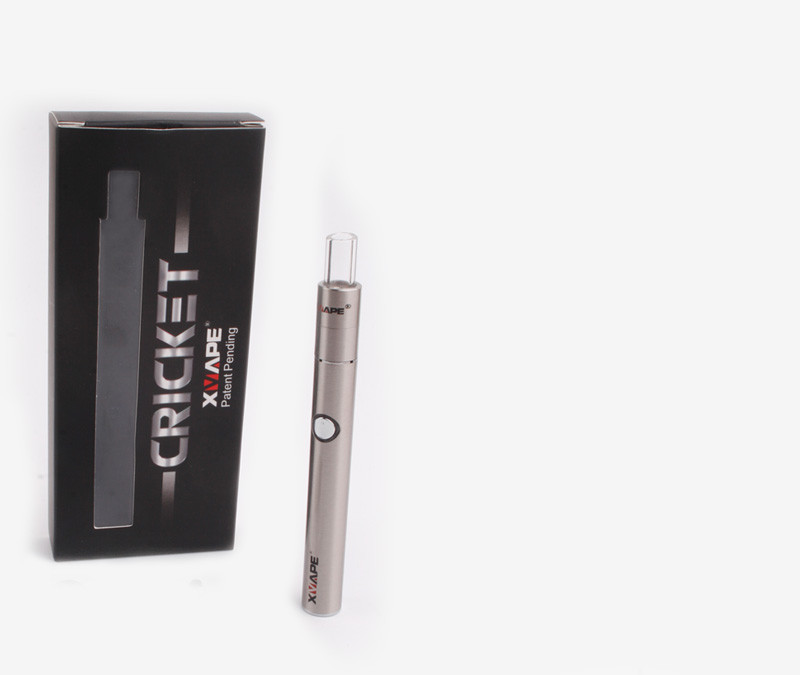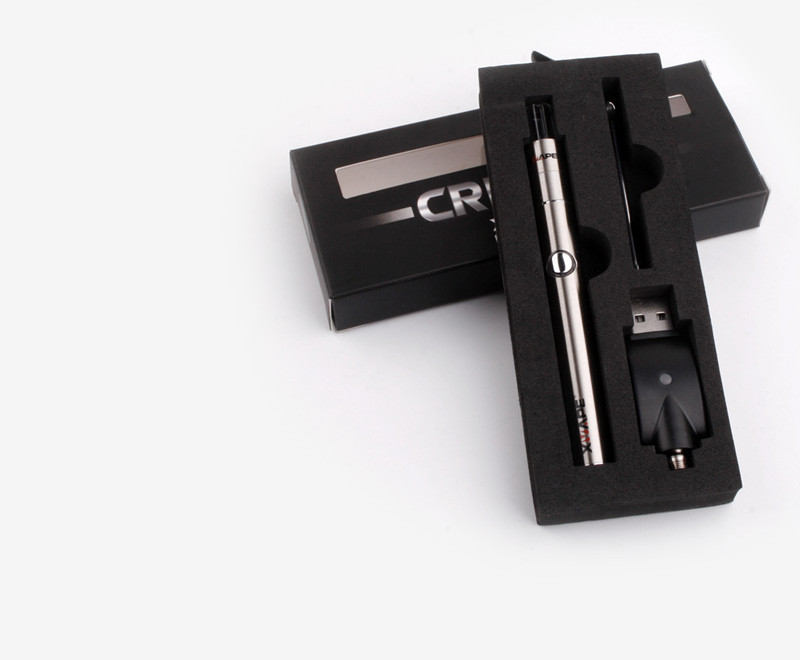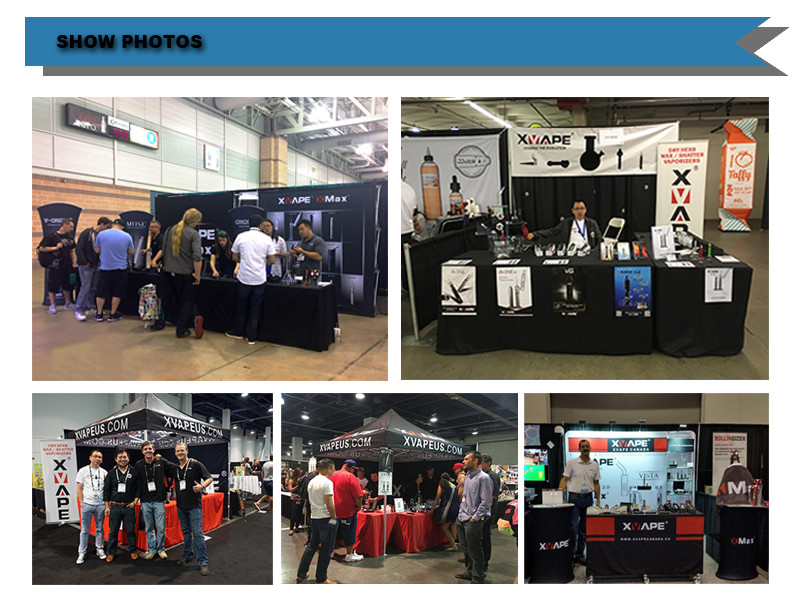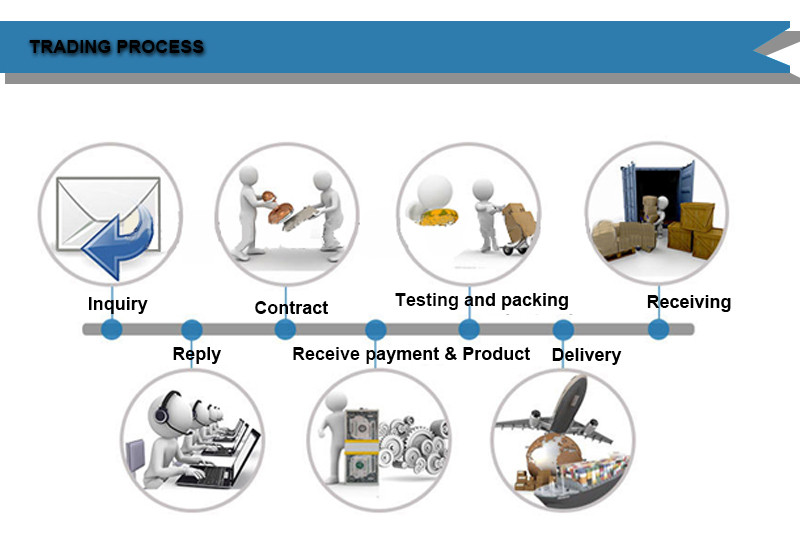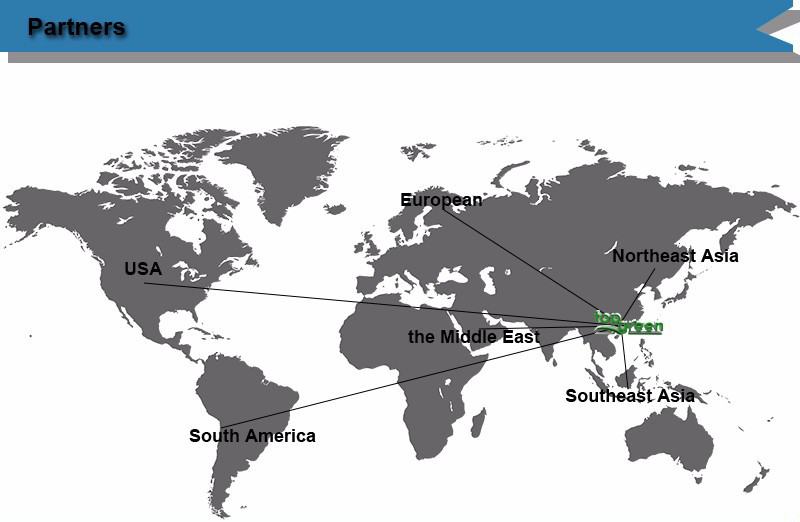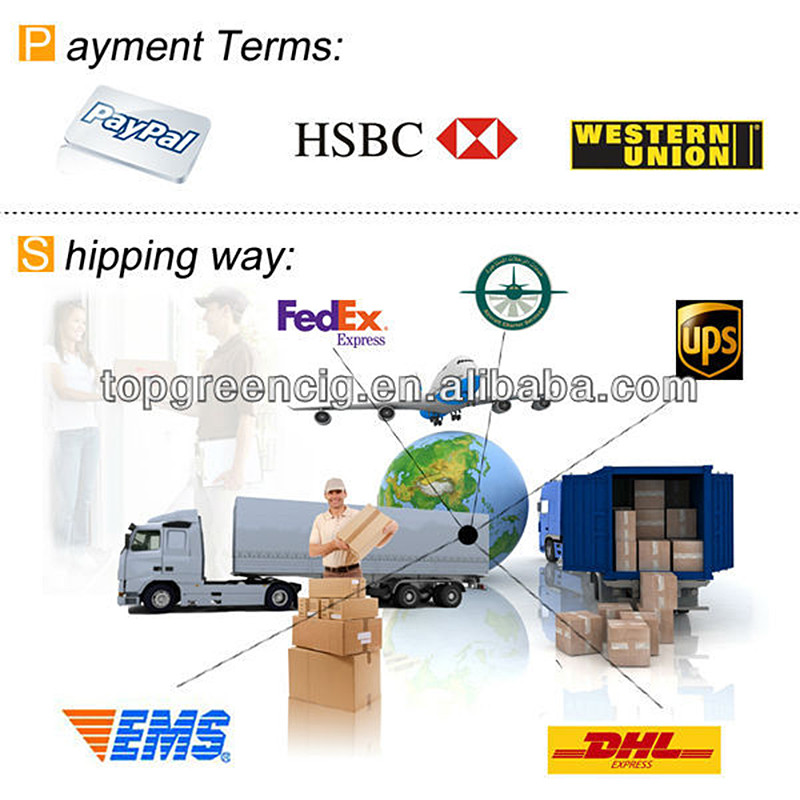 XVAPE CRICKET WAX PEN
xvape cricket mini wax pen kit
xvape cricket concentrate pen